It's the holiday season, and we all need a little dose of comfort and warmth this time of year. As the temperatures drop outside and our to-do lists pile up, it can be hard to get in the festive spirit with everything that is going on…especially if you still need to shop.
Do you need to shop for a coffee lover and a chocolate lover? Check out this perfect, simple gift basket. They will brew with joy. There is always an occasion for coffee and a perfect gift. Don't forget to add the FREE PRINTABLE Peppermint Coffee Recipe card to the basket.
Ingredients of the Peppermint Coffee Gift Basket: See our Top Picks below!
1 Bottle of peppermint syrup
1 Bottle of chocolate syrup (we like dark chocolate)
1 bag of gourmet coffee (of your choosing)
1 cute bag or basket
Tissue paper for the occasion
A cute coffee mug (optional)
Recipe Card (see free printable)
Instructions:
Place all the above ingredients into a cute basket or bag and give it away!
Why We Love It
This 4 pack of Icy cool and deliciously sweet, Torani Peppermint Syrup is a perfect addition to your favorite coffee or hot cocoa. This syrup brings the flavor of freshly-picked mint with every pour. With just one dash, you will feel as if you've spiked your drink with a candy cane. Crafted using only real sugar and natural flavors, this peppermint syrup will bring an extra bit of joy to all of your beverages.
Why We Love It
Experience the ultimate indulgence with Torani Dark Chocolate Sauce. This 4 pack will help you treat yourself (or the person getting the gift) to an exquisite blend of rich, robust flavors that will tantalize your taste buds and take you on a journey of pure decadence. The perfect combination of Dutch Cocoa and intense flavor makes this dark chocolate sauce the ideal addition to any coffee-based drink or dessert.
Why We Love It
Treat yourself to the delightful aroma and rich flavors of Caribou Coffee's Medium Roast. With a unique combination of sweet, spicy, and berry notes, this harmoniously balanced blend will put you in a relaxed, down-to-earth frame of mind. Crafted from only the finest Rainforest Alliance-certified Arabica beans, our Caribou Blend delivers an unbeatable flavor experience every time. Enjoy your cup knowing it was sustainably sourced for your satisfaction!
Why We Love It
Make the perfect statement with a ysmile product. Our modern square paper bag is designed to stand out and make an impact. With 12 pieces in each pack, you'll have plenty of stylish bags for your gifts. The brown craft paper bag is made from recycled materials, making it both environmentally friendly and durable. Its unique 5.9″x5.9″x5.
Why We Love It
Make a stylish statement with Ocean Tides tissue paper! This gorgeous selection of 100 pieces includes a variety of 25 unique colors, so you can customize your look and match any theme or decor. Choose from our Assorted, Black, Blue, Gold, Green, Hot Pink, Orange, Pink, Purple Red Silver Teal White, and Yellow packs to create something truly special. From holiday gift wrap to weddings and birthdays – be sure to make your celebration unforgettable with this dazzling tissue paper! Order today!
Free Peppermint Coffee Recipe Card to Add to the Basket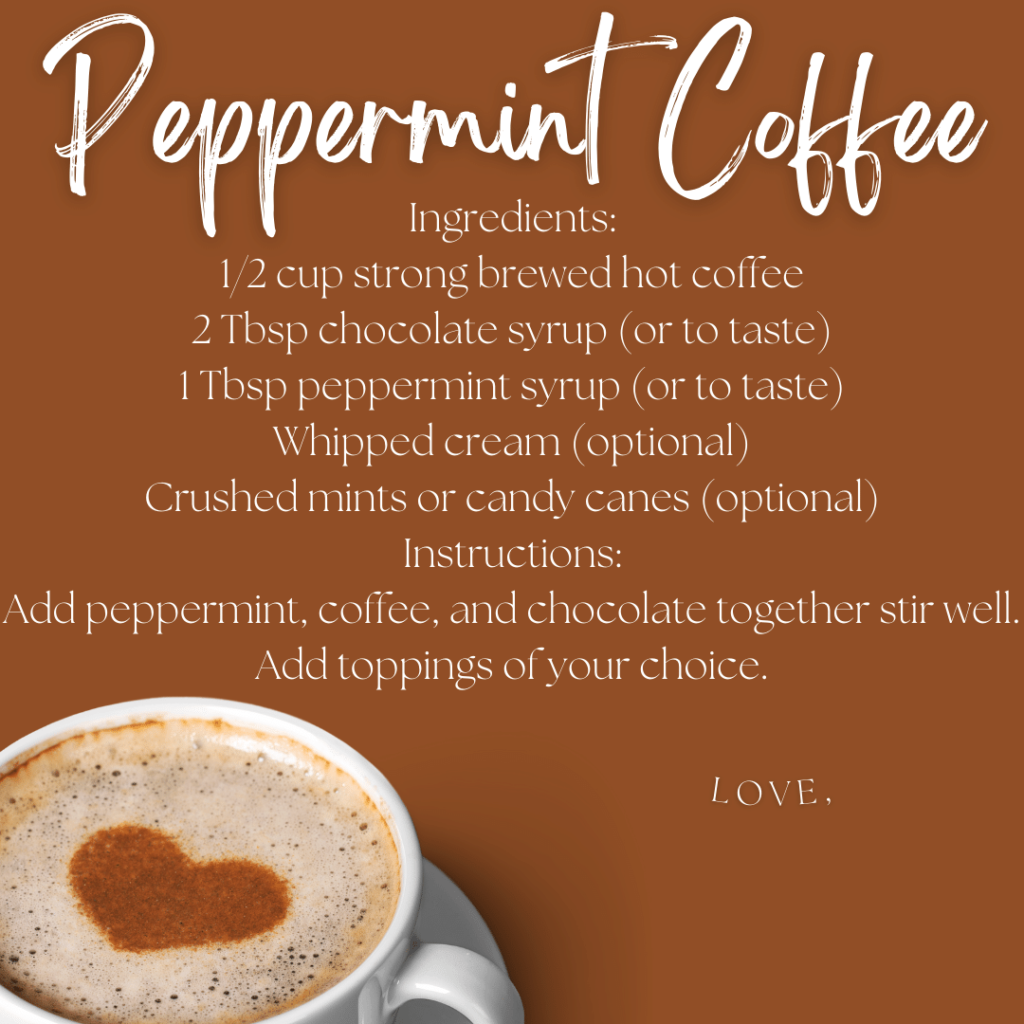 Pick the best coffee gift basket for your next Christmas present. Give the gift of energy with this handmade, unique, assortment of fun! Add your own fun ideas to the basket, as well!